My most defining work comes at Hack Club.
Hack Club is a worldwide, nonprofit network of high schooler-led coding clubs, & a community of young makers everywhere.
My involvement in Hack Club started when I began a coding club at my high school, in tenth grade. I soon joined the online community, getting to know the founder,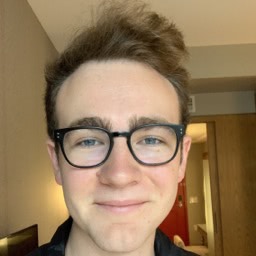 Zach Latta. In September 2017, the nonprofit hired me to redesign their website, and I subsequently joined the team. Working 20+ hours a week during both the last school year and this one, I designed a new brand identity, a new application system, engineered the Hack Club Design System, and built new products for Hack Club, directly facilitating dozens of new coding clubs starting up at high schools around the world.
After working (remotely) at Hack Club for the better part of a year, I moved to San Francisco for five weeks in the summer of 2018 to intern at their headquarters full-time. There, I designed and built new products, including Hack Club Bank, the first financial tool giving high schoolers organizing coding events non-profit bank accounts, and a suite of sponsorship and organizing tools. Now, dozens of events and hundreds of thousands of dollars have already run on and through Hack Club Bank.
Check out Hack Club